Seriously. It never fails. One of my kids (insert any name you choose) will tell me they are done with a job, only for me to come check it and be blown away at how obviously NOT done the job actually is.
For example, the bathroom is clean. Only when I go check, the garbage can is overflowing, there is toothpaste smeared on the counter, and hair elastics spilled in the sink. But because they picked up the dirty clothes off the floor, and put away the hair styling stuff off the counter, they think it's clean.
This goes for any room they are assigned to clean. And even if I tell them, you have to do this and this and this in order for it to be clean...they still pull the same stunt the next time!! So I decided that instead of wasting my breath repeatedly pointing out the things they still need to do in order for the job to be finished, I would make a checklist for each room that they need to mark off before they call the job finished.
I decided I wanted them to be sorta cute, so I turned to my handy dandy MyMemories software. I made a different one for each room, and just for fun, I coordinated the colors of the checklists with the colors of the room they went with. Too much? Oh well.
I needed a daily checklist, and then a weekly one for the more deep cleaning day. I also wanted them to be reusable. So I decided I would glue the weekly and daily lists for each room back to back, and then laminate them. Now they can use dry-erase marker to check off each task, and erase it once I've inspected and approved the job. What do you think?
I punched a hole and a grommet in the top of each card, and tied some ribbon through. They hang on a little hook on a key holder in my kitchen, and each child can take the one that corresponds with their job for that week with them and use it to make sure they finish the job to my satisfaction! Woohoo! Please bless that it works!
I thought of posting the printables, but then I realized that your checklist would be different than mine. So go ahead and make some! You don't have to use MyMemories, I just really love it. Go
here
for a deal for my readers if you're interested in acquiring the software at a discount.
Do you use a checklist system for helping your kids get chores done? How is it working out?
I'm linking up with TTUT, because I just love these girls so much!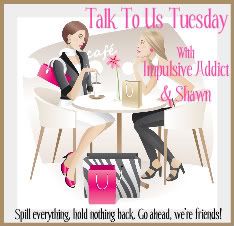 p.s. I have some really awesome kids. They are the loves of my life - they are just really lame at cleaning.