and then Wednesday, and Thursday, and Friday....
This tackle took way more than a Tuesday. But in the end it was worth it. I won't go into all the details of what became quite an adventure - at least not today. But I will just explain the project and show you some great pics!
We live in a ghetto house. I mean it is a good size house to fit our family, and it keeps us warm and safe, and we love our neighbors. But inside it is in need of some serious TLC. Mostly because one of the previous owners did a bunch of stupid crap that we now have to suffer with. And you buy a house, thinking of all the
potential
to make it exactly what you want. But then financial reality sets in, and 12 years later your house is still the ghetto.
I mean, there's the pink carpet (GAG), and the butt-chuckin' UGLY sky-blue and white kitchen. There's the fact that they were too lazy to remove the hardware from the old curtains when the decided to replace them with blinds and a valence, so they just painted over the hardware and the screws. And you can still totally see them. But the gem of our house definitely was the main bathroom.
Very shortly after we moved in, the wallpaper started to peel away from the wall. And the corner of the linoleum started to come up by the tub. The medicine cabinet was the old 70's (okay maybe 80's) style that is the mirror with the little cabinet beneath it with the sliding doors. And it was broken, so it bulged out from the wall. And the "cabinet" part obstructed the outlet so it was a wrestling match to plug in any styling products.
The wallpaper looked so awful that I decided to rip it down one day, and buy some paint and at least do that much. I started trying to rip it down and guess what? They wallpapered to the freaking DRYWALL!!
Here's how my bathroom looked in random chunks throughout. Lovely, huh?
It got 1/3 of the way done and I couldn't keep it up. So it sat that way. For years. And the linoleum came up even more, so the corner of the floor, and the whole length along the tub was coming up, and if you weren't careful you would trip on it. And it had nail polish spills all over it. As did the cabinet, that was painted white and looked super dingy and stained.
I snapped this picture of a piece of the linoleum that was still left before hubby got it all ripped up.
So a few Tuesdays ago, I knew I was finally tackling that bathroom. And after much blood, sweat and tears on the part of myself and my husband (and having a toilet sitting in the corner of my living room for a week), I can now say there is ONE room in my house that is de-ghetto'd. And I sorta want to just move into my bathroom.
But remember that I am on a strict budget!! Here's the rundown on what we did:
strip/scrape/removed the rest of the wallpaper (this seriously took longer than anything else!), remember it was glued to drywall!!
painted the walls (a beautiful color that my husband wasn't fond of at first, but he came around when he saw the finished product!), painted the cabinet, replaced the medicine cabinet/mirror with a wall mirror, ripped up the linoleum and laid tile (we had gotten new tile for the bathroom years ago when my brother worked for a tile manufacturing company and we got an amazing deal), scrubbed every surface that wasn't being re-finished, and then accessorized (not as much as I want - but budget- boo).
Here's the ghetto 70's medicine cabinet, you can see the outlet to the left is sort of hard to get things plugged into.
This tile grout was "decorated" with some lovely red bath crayon that I have been trying unsuccessfully to clean forevah. I tried every kind of scrubber and cleaner. Who knew a magic eraser would do the trick? And so effortlessly that a Monkey could do it? She really, really wanted to help.
Here's a before picture after the wallpaper was stripped and the medicine cabinet was taken down:
And here's my AFTER!
I would love to accessorize it more, but I really did run out of budget. More accessorizing will have to wait a little bit. I wanted to put a medicine cabinet above the toilet to replace the ghetto one I took down, but due to budget constraints, I used the over the toilet rack we already had, but I found these fabulous coral baskets at the dollar store to keep all of our "stuff" in, and still have it look pretty. It works, and I might love the baskets more than I would a wall cabinet.
It took longer and cost more than we thought, but I am soooo happy to not have to be embarrassed anymore whenever a visitor asks to use my bathroom!
I had the hard-work and patience of an amazing husband, and I couldn't have painted the cabinet without the know-how and help of my sweet friend Heidi. I also have a brother-in-law who did an awesome job with the tile and I am thankful for the help of all 3 of them!
I'm linking up here!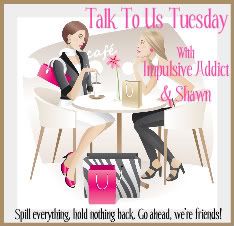 And here!