Our family had the great honor this weekend to attend an evening of celebration. It was an event to honor an amazing musician. Jack Ashton.

My son is amazingly fortunate to be taking private violin lessons from Jack. He had to audition to get a spot as one of his students. When his previous teacher first referred us to Jack, I googled him. I found that he was quite the accomplished musician, principal violinist in the Utah Symphony, and was highly admired within the Utah classical music scene.

We have been with Jack for about 2 years, and have come to know that he is much more than an amazing violinist. But it wasn't until last night that we all realized just what a privilege it is for Bookworm to be studying under him. He is truly a legend among elite musicians.

The night was put on by several former students who have gone on to become masters (maestros even) in their fields. As we were sitting watching a skit/musical number being put on by 3 men honoring Jack, Bookworm exclaimed, "Hey, that looks like one of The Piano Guys! Wait - it IS one of The Piano Guys!" If you don't know who The Piano Guys are - you have GOT to check this video out. I don't care who you are, or what your passion is - this is simply amazing. (This is one of the guys (a former student of Jack's) who was hosting the event - he writes the arrangements, then plays all the parts, and puts them together.)


This is an 8 part arrangement he put together, and then played all the parts. It's incredible
Another of Jack's former students, the one emceeing the event, has gone on to compose beautiful orchestra arrangements, one which was performed on Saturday night. It was a total Mr. Holland's Opus moment. An orchestra made up entirely of Jack's students and former students, Jack took his place at the front, and conducted 3 pieces. It seriously gave me chills and took my breath away.
For Bookworm, it was an experience he won't soon forget. It was so inspiring to see the impact Jack had made on the lives of so many, and the brilliant musicians they had gone on to become. We felt truly humbled to be a part of this night, and to see just what could possibly be in Bookworm's future if he sticks with it, works hard and follows the instructions of this amazing teacher, musician, mentor and friend.
I'm thankful to have music in my life, and especially grateful to have my children love music as much as I do.
I'm linking up here: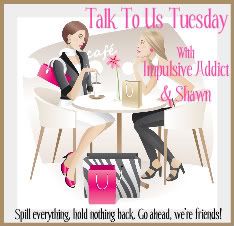 And special thanks to
Mom's Best Nest
for spotlighting me today!! Go check it out!