It feels like it's been forEVAH since I've done a fun printed craft. I recently participated in a weekend boutique, and besides my usual hair accessories/baby items, I wanted to have some cute framed art to sell.
Rather than just stick a cute print into a frame, I decided to turn to my ever trusted Mod Podge and give it a little more character. Instead of prints
behind
the glass, I mod-podged the print to the
front
of the glass, then put a couple coats of Mod Podge over the top of that. It gave a glossy, fun texture to the finish of the picture. I included a couple of shots with the flash on, just so you could see the reflection, and get an idea of what the finish looks like. I SUPER love how they turned out:
And for my Mormon peeps:
I have soooo many ideas for variations on this project. I created the above prints in several different colors, and I have a few more that I created, but haven't yet made into the final product.
Okay, I know the middle one is a little incongruous with the other two - but I have to admit it is sorta my favorite!!
I'm super excited to try out a new family subway art idea suggested by my brilliant friend
Tanielle
.
I'll keep you posted on how it works out!
I created all of the above pieces using
MyMemories Suite
scrapbooking software, although some of the quotes were inspired by things I saw on Pinterest. As always, if you're interested in purchasing the software, you can use the following code to receive a $10 discount on the software, as well as a $10 coupon to use in the MyMemories store - a $20 value! Click
here
and use this code at checkout:
STMMMS392
Linking up today with 2 of my favorite ladies for TTUT: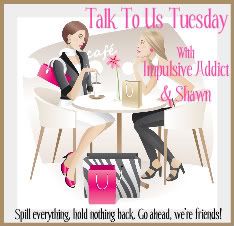 Also linkin up with: